The SPD sray pyrolysis instrument is used for deposition of thin films by spraying a solution on a heated surface. It is designed for short time and low-cost thin film formation. This system deposits dense TiO2, porous TiO2, Al doped ZnO (AZO) and FTO films at present.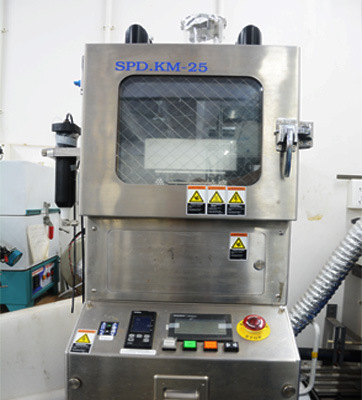 SPD-KM.25 from Global Machinary co.ltd
Maximum substrate size : 25mm x 25mm

Maximum substrate temperature: 500-550°C

Teflon coating of the reaction chamber prevents corrosion.
Whether facility is open to external users? :
No
Devices and Interfaces Lab, Transit building, 2nd Floor, IIT Bombay, Powai, Mumbai-400076.
Convener/Incharge Name : Prof. Shaibal K. Sarkar,
Dept, of Energy Science and Engineering.