The modular compact rheometer series incorporates an EC-motor and is designed for a wide range of measurement tasks. Temperature control and sample specific accessories adapt the instrument to the desired application. The moveable measuring head ensures sufficient space for sample loading and trimming.
Make and Model: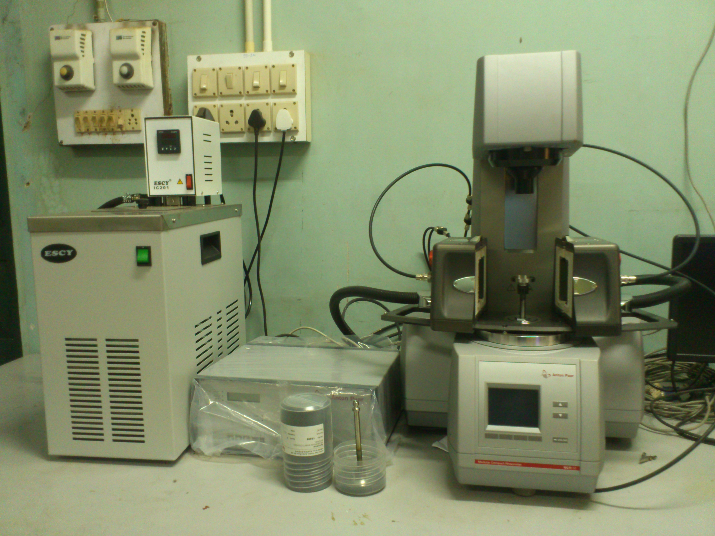 Anton Paar Germany GmbH, MCR 52
modular compact rheometer.
•
Powerful, synchronous EC motor drive
•
Fully digital instrument employing the
latest DSP (Digital Signal Processing) technology
•
High-precision air bearing
•
Temperature accessories in the
temperature range from ambient to 1000 ° C
•
Max. heating rate – 50K/min.
•
Max. cooling rate – 30K/min
•
Air circulation/gas Flow rate – 0.4 l/min to 0.7 l/min.
Whether facility is open to external users? :
No
Solar lab, IIT Bombay, Powai, Mumbai-400076.
Convener/Incharge Name : Prof. Manaswita Bose, Dept, of Energy Science and Engineering.