Autolab
PGSTAT
302N is a potentiostat/galvanostat, with a compliance voltage of 30 V and a bandwidth of 1 MHz, combined with FRA32M module, which is specially designed for electrochemical impedance spectroscopy. The maximum current is 2 A and the current resolution is 30 fA at a current range of 10 nA.
Autolab PGSTAT302N - High Performance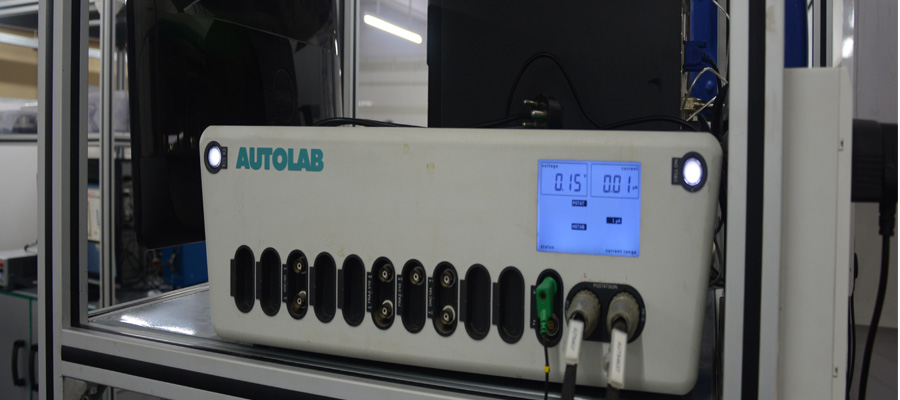 Potential range +/- 10V

Compliance voltage +/-30V

Maximum current +/-2A

Current ranges 1A to 10nA

Potntial accuracy +/- 0.2%

Potential resolution 0.3μV

Current accuracy +/- 0.2%

Current resolution 0.0003 %

Input impedence >1 TOhm

Potentiostat bandwidth 1MHz
Whether facility is open to external users? :
No
Devices and Interfaces Lab, Transit building, 2nd Floor, IIT Bombay, Powai, Mumbai-400076.
Convener/Incharge Name : Prof. Shaibal K. Sarkar,
Dept, of Energy Science and Engineering.