Atomic Layer Deposition (ALD) is a gas phase thin film deposition technique involving sequential and self-limiting surface reactions. ALD provides uniform, pin hole free, conformal films on a variety of substrates.
Custom built Atomic Layer Depostion (ALD) reactor equipped with 10 Torr capacitance manometer, Baratron. Constant flow of 99.999% N2 gas controlled by Mass flow controller (MFC) maintains the required pressure inside the reactor maintained by constant pumping by a rotary pump.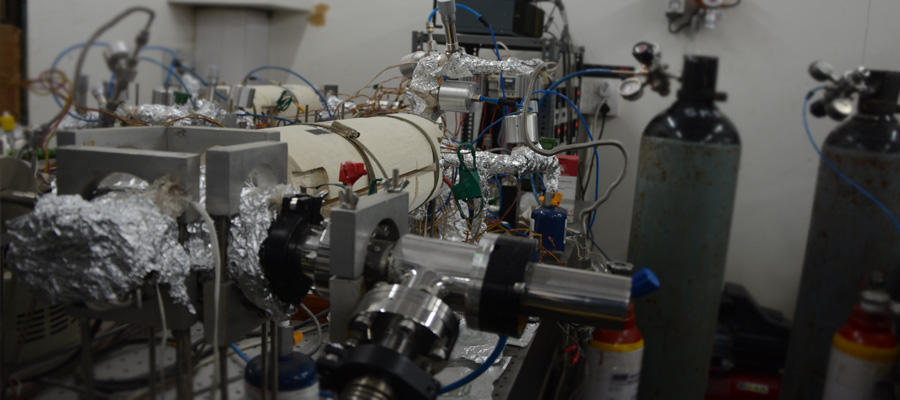 Uniform temperature of the reactor walls is maintained by ceramic heaters controlled by Eurotherm.

In-situ

Quartz Crystal Microbalance (QCM) measurements are possible to measure the growth rate of films deposited.

In-situ

four probe measurement technique exists for electrical conductivity measurements during film deposition.

In-situ

fourier transform infrared (FTIR) set up present for studying the surface chemistry of ALD films.

Separate reactors available for deposition of oxide, nitride, sulphide and organic films to avoid contamination.
Whether facility is open to external users? :
No
Devices and Interfaces Lab, Transit building, 2nd Floor, IIT Bombay, Powai, Mumbai-400076.
Convener/Incharge Name : Prof. Shaibal K. Sarkar,
Dept, of Energy Science and Engineering.