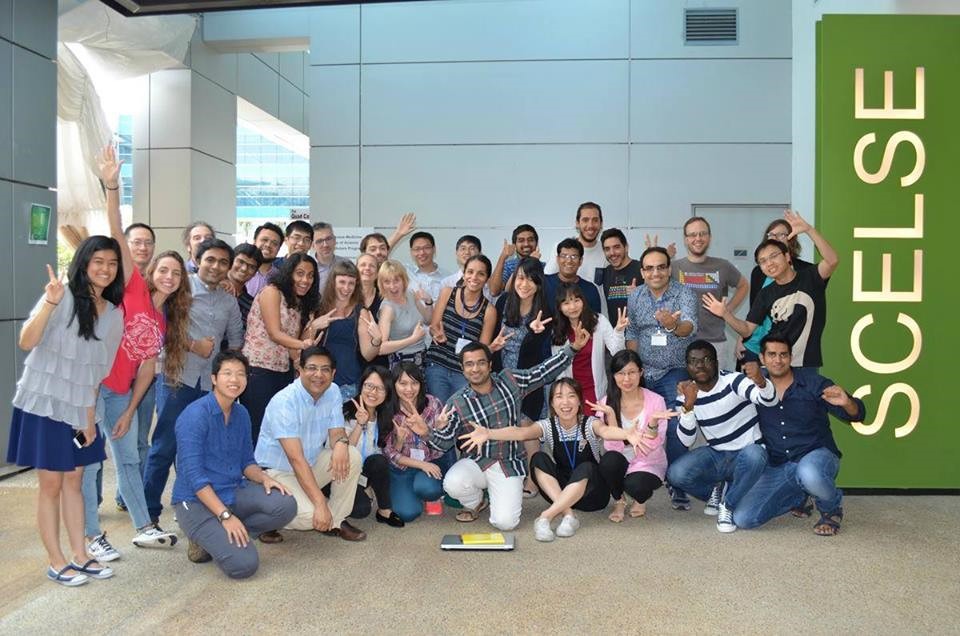 Jayesh Sonawane (IITB-Monash Ph.D, 2012 batch) & Abhishek Yadav (DD, 2011 batch) were selected for a two week prestigious Summer Course, SCELSE conducted during 6th July-25th July, 2015.
The Singapore Centre for Environmental Life Sciences Engineering (SCELSE) is a unique interdisciplinary Research Centre of Excellence (RCE),which explores and translates the life of microbial biofilms into environmental solutions and significant environmental, health and industrial benefits by engineering microbial communities.
SCELSE offers an intensive and highly interactive course on which unites fields such as engineering and microbial ecology through the commonalities of biofilms. Graduate and postgraduate researchers are invited to participate in this international Summer Course designed to bridge environmental engineering and contemporary life sciences in the context of microbial biofilm-driven processes.