Location and Date:
Friday, 10 July, 2015, 4:00 pm, ME 217
Abstract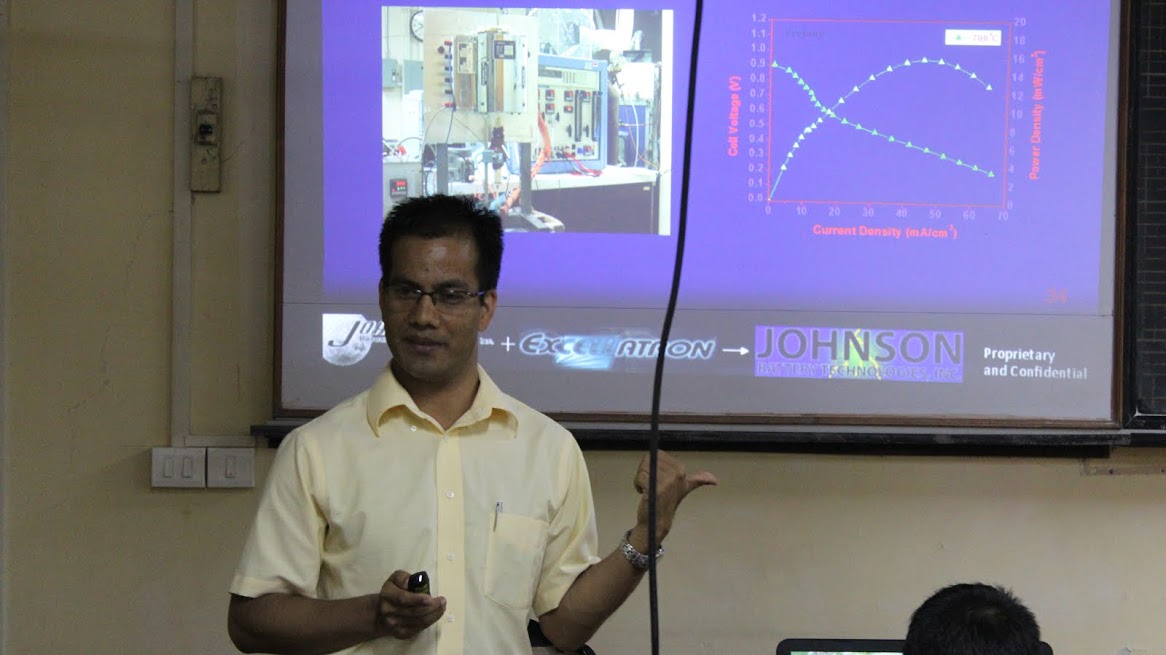 This presentation seeks to present the science and technology of high-energy density solid-state lithium (SSLB) and lithium-air (Li-Air) batteries. Major contributions in the advancement of both the technologies will be summarized during the presentation. Developmental results of some of the super ionic conductors, nanocomposite anode and high performance composite cathode for energy storage and generation devices will be presented. The SSLB using these cell components showed a very high energy density at moderate rate and elevated temperature. Major advantages of the SSLB are its ability to operate at high temperature up to 150oC unlike the commercially available lithium-ion batteries (LiB), which normally operate only up to 60oC and also associate with leakage and thermal runaway problems. SSLB is safe and suitable for use in large-scale battery systems since its components are inflammable. Initial construction method and components of Li-Air batteries and test results will be also presented. The targeted applications these advanced batteries are for automobile, military, consumer electronics, medical, and oil exploration applications.
Keywords: High energy density, all solid-state, safe, advanced lithium batteries, solid electrolytes, nanocomposite anode, extended temperature range, electric vehicles, medical application
About the Speaker
Dr. Joykumar Thokchom is a senior scientist with Johnson Battery Technologies, Inc. & Excellatron Solid State, LLC, Atlanta, Georgia. He has obtained his PhD from Indian Institute of Science, Bengaluru. He has authored several publications, presented in various conferences and has few patents.